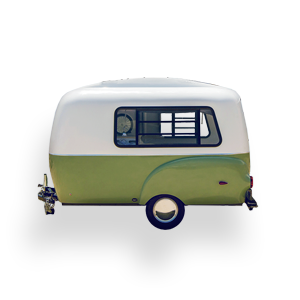 Agricamping is the agritourism dedicated to campers who love quiet and contact with nature and territory
LOW SEASON

March and October
MID SEASON

April and May
HIGH SEASON

June and September
REALLY HIGH SEASON

July and August, Easter weekend, April 25th and May 1st
20,00 €

* in this period
the showers
and the shuttle
to the beach
are not active (in service from 8 April to 10 September).
25,00 €
30,00 €
35,00 €
MONTHLY RATES
June: 800 €
July or August: 950 €

QUARTERLY RATE
une, July and August or July, August and September: 2500 €


SHUTTLE RATES
In operation from 8 April to 10 September
1,5 € for over 12s
Rates are for up to 4 people:
For each additional person: + € 5,00

External guests can use the services during the day at a cost of 3,00 € per person

Pluto pitch: + € 5,00
available from April 2020
Tourist tax: € 1,00 per person per day
From June 1st to September 30th
for over 14s
for a maximum of 15 days
Included in the rate:
- barbecue area
- children's play area
- loading and unloading
- hot showers
- sinks, dishes
- Skill park montain bike area
General conditions
Check-in: from 12.00 pm (unless otherwise agreed) , before 11.00 pm
Check-out: within 11:00 (unless otherwise agreed)

Information
Call (+39) 392 09 79 193
from 9.00 to 19.00.
Accommodation facility open from March to October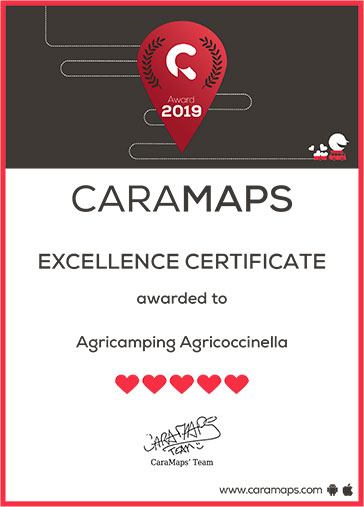 Agricoccinella Agricamping offers 20 camper pitches equipped with all the necessary utilities, like potable water, electrical energy and water discharge. There are also an unloading area of wastewater and a loading area of potable water.
In 2017 the farm has realized a barbecue area and a recreational area for children.
Animals are welcome but they have to stay under their owner's responsibility.
In the farm's land there are many paths for walks through vineyards and olive groves and our farm's animals. You can walk or ride a bicycle, and children will be able to have fun outdoors discovering all the farm activies.
In our Agricamping you can rent bicycles and electric bikes and from this year scooters too, to live fully your farm holiday.
It's also available a direct sale point where you can buy all our products.
The nearest gas station is only 400 meters far.
The nearest beach is Torre Mozza, which is only 900 meters far from our farm and reachable on foot, by bike or by car. For those who have a dog with them, at the same distance in the direction toward Follonica there is a dog beach. It's also available for our guests a shuttle paid service toward Torre Mozza and the dog beach (from 8 April to 10 September).
In the farm's land there are many paths through olive-groves and vineyards where you can walk or ride a bicycle (if you haven't one with you, you can rent it by us), to fully enjoy your farm holiday.
From 2021 camping guests will be able to take advantage of our MTB Skill Park Agricoccinella for free. From our farm starts a 16 km - long itinerary that gets across Montioni's natural park. You can go through it by trekking, MTB or riding (click here for the Torre Mozza – Montioni itinerary datasheet).
Starting from this year, it's also possible to rent a scooter by us to discover the fascinating Tuscan archipelago or to visit our villages, like Suvereto and Massa Marittima, that have won the Touring Club's orange Flag.
The discovery of the Territory also passes through the flavors and smells offered by the earth… From Maremma to the Etruscan coast, from the typical wineries to the wine cellars, you can immerse yourself in our land and record an indelible memory to take with you.
For those who love the contact with nature, you can not miss a visit to the natural park of Maremma or to the nearest WWF Oasis Orti-Bottagone.
For those who travel with children, in the surroundings there are parks for all tastes, from adventure parks to water parks, to go from amusement parks to the wildlife parks.
Those who want to relax can take advantage of the beautiful beaches that surround us, in addition to the wonderful beach of Carbonifera, in a few minutes by car you can reach enchanting beaches such as the pit of fairies or Cala Violina.
Finally, those who love wellness can choose Spas and wellness centers, all a few miles from us!
OUR STAFF IS ALWAYS AVAILABLE IF YOU NEED MORE DETAILS OR INSIGHTS!